MESSAGE
Cows produce delicious milk by drinking clean water, eating fresh grass, and relaxing under the wide blue sky and in the clean air. Somehow, I think the same can be said for those of us working in modern society. In a free and relaxed environment, people are able to study deeply, gather information carefully, and think carefully to produce many good results.
Our goal is to create a value-creating environment and use the culture we have cultivated there to continuously provide high value to society and ultimately to the lives of our employees. Creating the best farm for us is the goal of Milksoft Inc.
CEO
Noriaki Horiuchi
OUR MISSION
Our company's motto is "three way satisfaction". It's been 11 years since we started our business in 2011, and 9 years since we established our corporation in 2013.
We have continued to operate with the "three way satisfaction" in mind for our customers, end users, and our company.
In the future, we will continue to practice business transactions that will allow us to grow over the long term.
We will continue to practice business transactions that allow for long-term growth and provide more value to our direct customers, end users, our employees and other stakeholders, as well as to society as a whole.
OVERVIEW
Company Name
Milksoft Inc.
CEO
Noriaki Horiuchi
Establishment
November 1, 2013
Location
Tachikawa city, Tokyo , Japan
Business
Business system development and consulting
Application software planning, development, operation and maintenance
Agile software development support and consulting
Programming education and technology promotion
Web site planning, design, construction, and maintenance
Cloud computing infrastructure construction
Web, DTP, and graphic design production
MEMBERS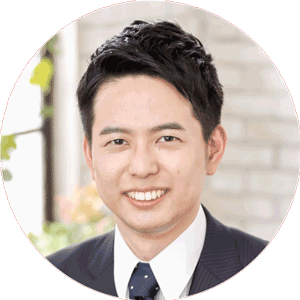 CEO Noriaki Horiuchi
Founded while studying at Hitotsubashi University, Faculty of Commerce and Management
March 2012, Graduated with a degree in Business Administration, Faculty of Commerce, Hitotsubashi University
November 2013, Company established
Received orders and developed software for advertising distribution, e-commerce, and data analysis.